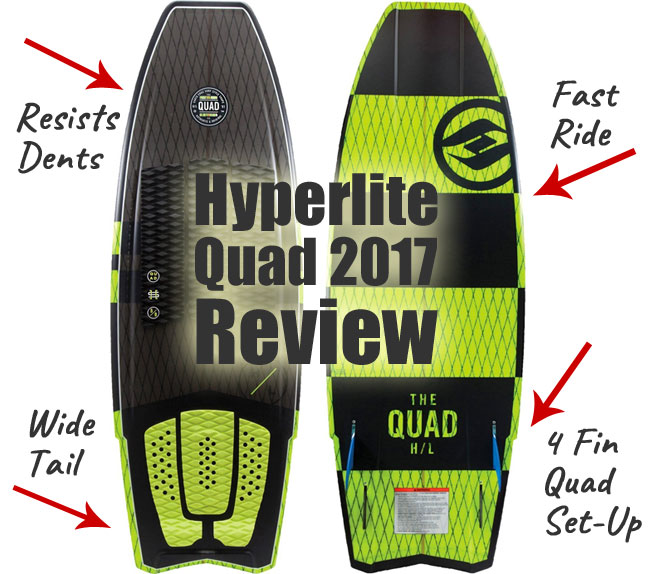 Hyperlite Quad Review: A Surf-Style Wakesurfer that's Easy to Ride…
The Hyperlite Quad Wakesurfer provides easy surf-style riding behind the boat. As you'll notice, this wakesurf board has a big, wide tail.
This larger tail enables riders to get a bigger push forward. The responsive design also gives the wakesurfer lift and low drag (as explained in the video below).
Therefore, you can more easily propel yourself forward and around the wake. This gives riders the ability to surf longer as they try new spins and jumps and because the board is more forgiving.
Hyperlite Quad 2017
Get a Durable Wakesurfer Without Having to Buy a Heavy Board…
By the way, the specially-designed Dura Shell enables this wakesurf board to resist dents. Plus, it still weighs less than other compression molded boards.
Typically, you would have to choose a durable board or a lightweight model. However, in this case you can have both.
Is the Hyperlite Quad Better for Your Boat?
"The Hyperlite Quad's responsive shape also has another advantage, in that it can surf most wake sizes, even smaller ones. Take note if your boat produces a smaller wake."
How to Take Full Advantage of the Quad's Versatile Fin Set-Up:
The Quad (as suggested by the name) has 4 fins. This set-up makes this wakesurfer more versatile due to the fact that you can add and remove fins to switch up your riding style.
Wakesurf boards can come with 1 fin (a single), 2 fins (a twin), 3 fins (a thruster) or 4 fins (a quad). You can ride a quad board as a quad or a twin (just remove the 2 outer fins).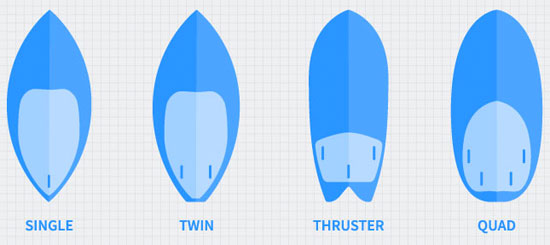 Surf using a twin set-up for a loose surf feel or as a quad for a faster ride.
Hyperlite Quad 2017 Specs:
Riding Style: Surf
Length: 59″ long
Fins: 4
Construction: Dura Shell, high performance, light weight, long-lasting durability and value-priced
About Hyperlite