Young kids can definitely learn to wakesurf. That said, they can learn much more easily on a kids wakesurf board. The Phase 5 Scamp is designed specifically with kids in mind (under 90 lbs).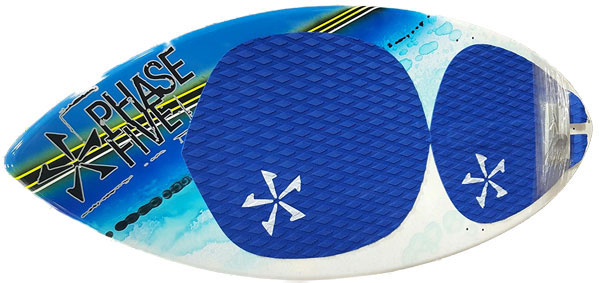 The scamp has a smaller size and lighter weight. This makes it easier for kids to maneuver and control. In addition, it has a wide center compared to its length. This makes it significantly more stable for smaller kids to stand on.
Plus, the wider profile gives the board more speed so that kids can move faster and easily stay in the sweet spot of the wake. See what I mean in this video below:
Buy the Scamp for $289
This wakesurfer also comes with a 3-fin setup, which also increases stability for the rider. On top of that, the standard deck grip pad is very comfortable on kids' feet.
Should You Buy a Kid-Only Wakesurf Board?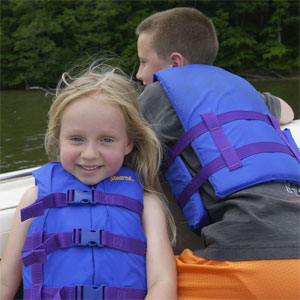 Some people think that it doesn't make sense to buy a smaller wakesurfer that kids will grow out of. However, children can learn much more easily when they are smaller and have a lower center of gravity.
If you have a boat and plan on wakesurfing every summer, make it easier on yourself and more fun for your kids. Get a kid-sized wakesurf board.
Then, when you don't need it anymore, you can resell it and make a good amount of your money back. That is, unless you decide to have more kids…
Phase 5 Scamp Specs:
Dimensions: approximately 45″ long x 20″ wide x 1/2″ thick
Board Style: Skim
Construction: Composilite™ (see below)
Fins: 3 total: (2) 1″ side fins + (1) 2″ center fin
About the Company: Phase 5
Many Phase 5 boards have a unique feature in their Composilite™ construction. Basically, they can build a high quality board for an affordable price.
As customer, this means that you can pay less for your gear, AND you get an ultra-durable, high performing wakesurf board that will last you a long time.