We've listed the recent markdowns on wakesurfers below. However, you can only buy limited sizes. Plus, limited supplies sell out fast, especially on lower-priced models. Let me know if you have questions!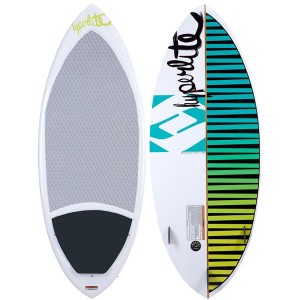 If you want to buy a wakesurf board, we can help.
First, we have a wakesurf board guide that can help you choose the right wakeboard for you. This will save you a lot of time if you are shopping for your first wakesurfer. In addition, intermediate and advanced riders can find specialty boards fast.
Second, we divided the website into sections by wakesurfer brand. Each section starts with a 1-2 sentence summary of each model. Therefore, you can determine immediately if a board is close to what you're looking for. Then, you can then proceed to the board listings to get specs and prices.
Third, below the listings are videos of the boards in action on the water. You might even see a wipe out… or 10. Board makers and riders also provide their insight on the different features and show you cool stuff with the boards. It's just like walking into a wakesurf shop and getting personalized attention.
Obrien Wakesurf Boards Sale